Foot in the Door
We believe that a strong and sustainable Welsh film industry needs to be open to everyone, no matter a person's background, financial means or experience.
That's why we work with partners, including Housing Associations, local authorities and job centres, to connect people who might not otherwise think a career in film was for them to networks, information and work opportunities so they can get their Foot in the Door.
We find and create local opportunities to learn about and transfer valuable skills such as such as carpentry, hair and make-up, and costume on the set of film and television productions in Wales. These types of skills and roles are also valuable in the broader creative sector, such as theatre and events, and beyond.
We also offer resources and support for things like transport and childcare, making Foot in the Door an opportunity that can work for you, whatever your circumstances.
Most importantly, Foot in the Door will give you the confidence and practical insights that are an essential first step in the journey to work.
Foot in the Door is currently closed for applications, but if you're interested in future programmes, please register below for updates on new opportunities.
Previous trainees have worked on: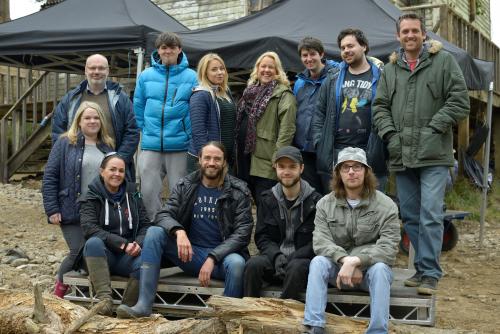 Apostle
Eleven trainees spent a week on the south Wales set of The Raid director Gareth Evans Netflix film Apostle, starring Michael Sheen (The Queen, The Twilight Saga) and Dan Stevens (Beauty and the Beast). Their training also included a set visit to BBC Wales Roath Lock studios to explore behind the scenes of Doctor Who.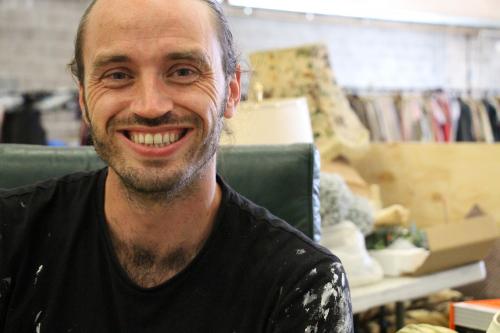 Denmark
Three trainees from Apostle graduated to longer paid placements on the set of forthcoming comedy-drama Denmark. Starring Jurassic World: Fallen Kingdom's Rafe Spall, the film is produced by Severn Screen and is due for release later this year.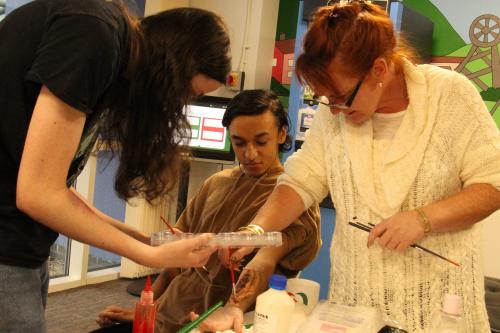 Craith (south Wales)
Ten participants from Blaenau Gwent got training on the set of Severn Screen's television thriller Craith / Hidden, which was broadcast on S4C and BBC last year.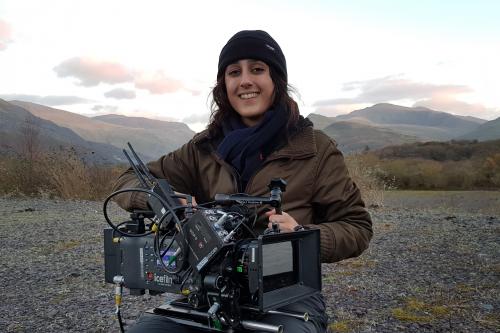 Craith (north Wales)
Craith / Hidden was also shot across north Wales, and Foot in the Door provided on-set placements for eleven more participants, as well as a week of tailored training.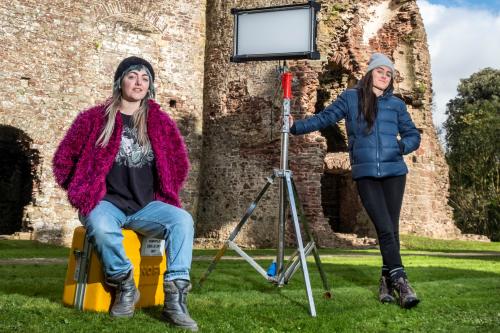 Un Bore Mercher / Keeping Faith
Three Welsh-speaking trainees were placed on the west Wales set of S4C / BBC Cymru Wales drama Un Bore Mercher / Keeping Faith with Eve Myles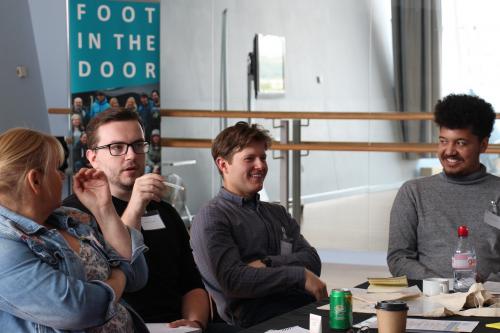 Dream Horse
Our biggest ever Foot in the Door programme saw 35 participants engage in shadowing opportunities and training placements with major new film Dream Horse. Starring Toni Collette and Damian Lewis, this dramatic new adaptation of the incredible true story of champion Welsh racehorse Dream Alliance was shot in and around Blaenavon with director Euros Lyn in Spring 2019.