Advice & Information about Covid-19
Last updated: 4th March 2021.
We understand these are challenging and uncertain times and urge you to contact us if you have specific concerns, including gaps in support provisions announced to date across the UK. We will collate these and feed them into our on-going discussions with BFI, ACW, Welsh Government, broadcasters and others, helping to shape the collective response, advice and support packages.
For immediate health concerns please see NHS Direct Wales.
Ffilm Cymru Support
We put in place a 'Pivot Plan' team, made up of Board and senior management, who are shaping our response and how we redeploy funds. Importantly, this group considers any available data and feedback – from insights from online meetings with professionals from across the sector, to rapid research being undertaken by the BFI research unit and line-feedback from colleagues across the UK who are similarly implementing programmes of support.
Funding
Ffilm Cymru announced a support package worth £530,000 for the Welsh film sector during the Covid-19 pandemic, including:
An Emergency Relief Fund for writers, directors, producers & film education practitioners experiencing financial hardship.
An accelerated Development Fund for creative teams developing feature film projects
An increased Horizons Fund to support emerging talent, and additional funds to support business innovation.
New Change Award loans for Wales-based film production companies.
Adapted operations to support film exhibitors in these challenging times, including accelerating payments to cinemas to swiftly meet their immediate needs, and advancing funds to film festivals & pop-up providers.
Training & Networking
We have redesigned training and commissioning strands to take them online and are hosting online meet-ups and sharing resources that may be helpful to filmmakers, exhibitors and film education practitioners.  
Throughout the pandemic, we have been advocating for support for the Welsh film industry - for people that have not been able to access job retention or support schemes, for support for independent cinemas, and for UK government to address Covid-19 exclusions in insurance policies. We have done this through participating in taskforces, as well as giving evidence to UK and Welsh Government committees and inquiries.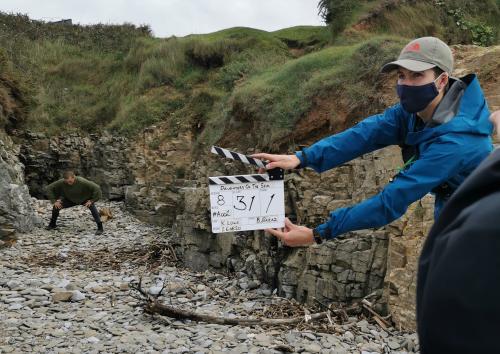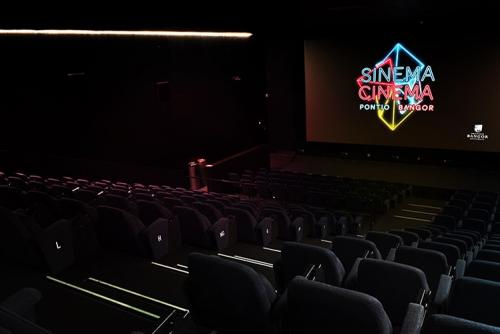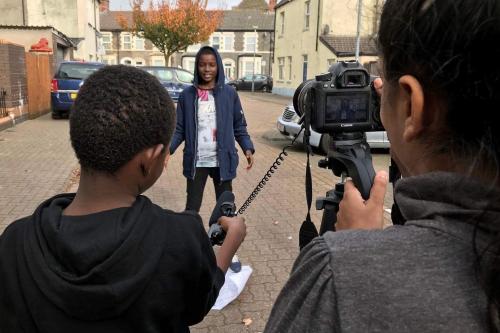 Guidance for Film Education Providers
Children in Wales continue to be home-schooled, with schools closed to pupils other than for children of key workers or those who are vulnerable. On 29th January, the First Minister indicated that if infections continue to fall, the youngest primary school pupils may be able to return from 22nd February. Additionally, Welsh Government are continuing to work on proposals for older pupils and college students who have to do vocational examinations "to return to school and colleges in a phased and flexible way after half-term."
The Welsh Government has set out their current thinking for how they will change the operations of schools and other providers over time in response to COVID-19. Read more here.
Ffilm Cymru's Film Education Project Fund is currently open for applications; film education practitioners can find out more here and apply by 29th January.